10 May 2021
Arpa Industriale introduces its Colour Matching Core collection, which gives freedom to create furniture and design elements with the same colour throughout or with a refined aesthetic match between decor and core. The selection of 37 decors is combined with eight sophisticated textures.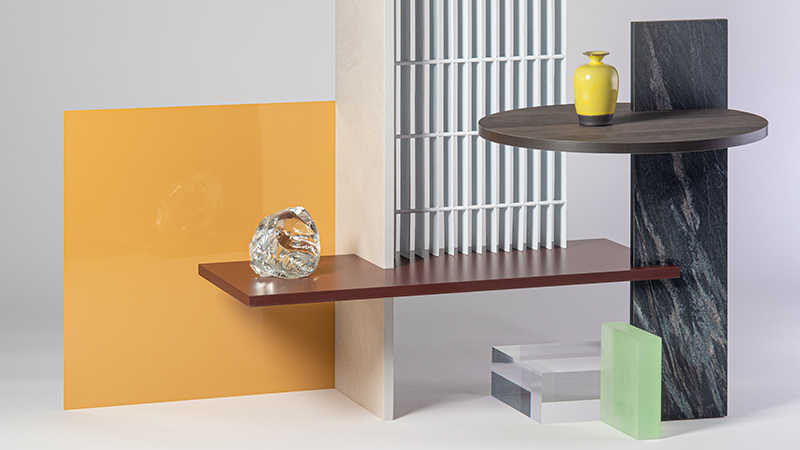 Available in 8 thicknesses (1, 1.2, 2, 4, 6, 8, 10 and 12 mm), these surfaces give a sense of tridimentional continuity to the projects in which they are used, versatility to work the material without the need of edge-banding and greater design freedom through CNC engraving. Ideal for a wide range of applications that include kitchen and bathroom tops, cabinet doors, partitions, work surfaces and design furniture like bookcases, shelves and tables.
An intriguing mix
The Colour Matching Core collection is composed by four decor families: classic Plain Colours, nature-inspired Woodgrains, versatile Stones and unexpected Patterns.
> Colorsintesi / Plain Colours: an elegant palette of 17 colours available in Erre, Kèr, Lucida, Luna, Mika and Urban finishes.
> Legni / Woodgrains: 5 nature-inspired decors. Their tactility and beauty are emphasised by the Alevé finish.
> Pietre / Stones: 10 stylish stone decors enriched with Kèr, Losa, Luna and Mika finishes.
> Fantasie / Patterns: 5 surprising patterns combined with Luna and Urban finishes.
Click here to know more about the Colour Matching Core Collection.