20 September 2021
Two Arpa Industriale's product innovations won the prestigious German Design Council's Iconic Awards 2021. Bloom technology for Arpa HPL and FENIX NTM® earned the title of "Best of Best" in the Innovative Material category, while the new VIS technology was recognized as a "Winner" in the same category.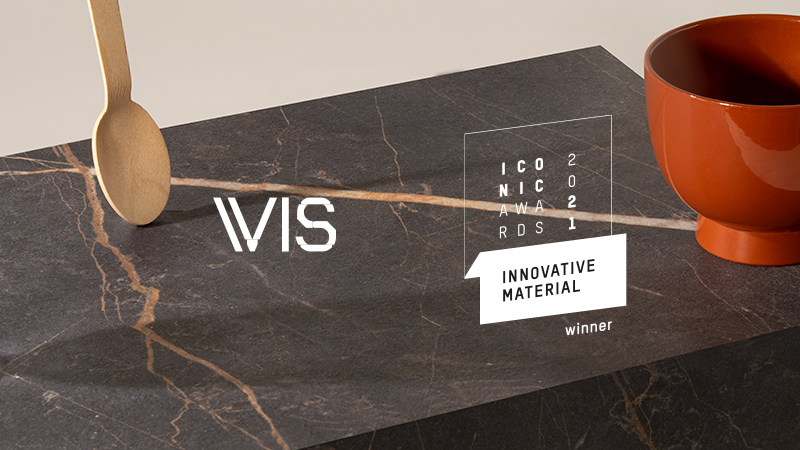 Bloom is the lignin-based technology created by the company's R&D department to increase the use of natural raw materials in the core of Arpa HPL and FENIX NTM. Arpa's products are made up of paper and thermosetting resins based on phenol. With Bloom, lignin technology is introduced to significantly reduce the amount of phenol included in the resin by 50%. This is fourth award Bloom technology has received after Materialpreis 2020, ADI Design Index 2020 and Interzum Award "Best of Best" 2021.
The VIS technology for Arpa high-quality surfaces was also declared a "Winner" in the Iconic Awards 2021 innovative Material category. This engineered surface has an increased wear resistance thanks to the use of mineral components. Because it also includes organic components, the tactile experience of the textures is also enhanced. Arpa Industriale won its first Iconic Award in 2016, when FENIX NTM was named "Best of Best."
The Iconic Awards are organized yearly by the German Design Council, which is one of the world's leading centres of expertise in communication and knowledge transfer within the design, branding and innovation sectors.