"Giò is a playful blend of suggestions: animal, sculpture, table. Its open eyes and firmly-planted legs are the elements that give it life."
These are the words used by architect Giuseppe Leida to describe the elegant Jumbo desk that provided the initial idea for his Giò collection. A refined design that pairs structures in streaked oak or Italian walnut with tabletops in black Arpa laminate in Tex finish applied on a substrate.
The first piece was created upon request for a client in Brianza, an area south of Lake Como in the Lombardy region, and was presented at the 2016 Salone del Mobile. It is a desk inspired by Italian designer Bruno Munari's signature drawing style. It is hand-finished and coated with a matte water-based varnish.
Leida opted to use wood as the main material since it has been used in both home and office furnishings since the early 1900s. "I needed a tabletop reminiscent of those leather desktops from the 1930s, but with more of a technological twist—something comfortable that would offer a different tactile experience to wood," explains Leida. He chose Arpa's Tex finish in black. "It is a finish that reminds of the feel of leather and it's almost anti-fingerprint. This prompted us to make use of it for all the horizontal surfaces in the collection."
Photo credits
: Courtesy of GLA Giuseppe Leida Associati
The Giò collection—in honour of architect Gio Ponti—also includes two other pieces of furniture: a bench and a coat rack. "All three pieces have an anthropomorphic yet natural form suggestive of an elephant. Indeed, their names are inspired by these majestic animals as found in the world of fairytales," says Leida. Named for their size and appearance, the bench has been dubbed 'Dumbo,' the desk 'Jumbo,' and the valet stand 'Big Mary.'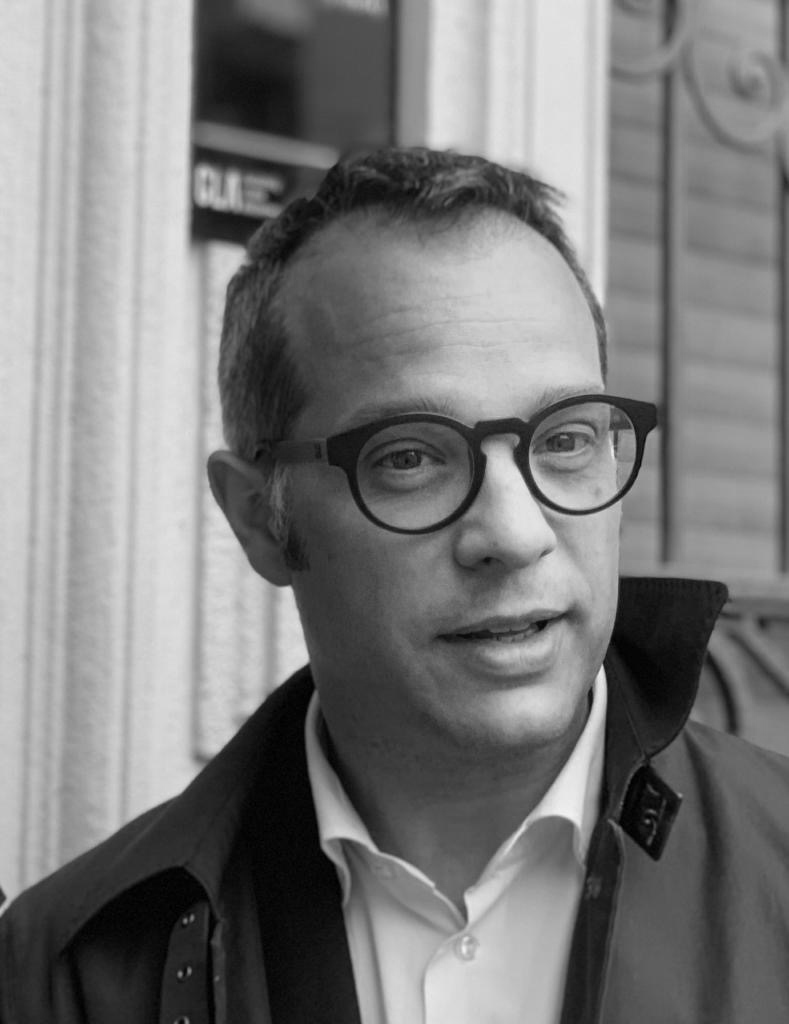 Giuseppe Leida
Born in Milan in 1974. He completed a Bachelor's degree in Architecture at the Politecnico di Milano, where he studied under Guido Nardi and Angela Mangiarotti. In 2001 he founded GLA Giuseppe Leida Associati: a firm with a strongly multidisciplinary culture, oriented towards projects with an increasing focus on the quality of spaces, the environment, and the wellbeing of people, all without losing sight of the formal aspects in which they strive to minimize the superfluous. In 2018, he founded Supernormal Studio, a working group in which architects, designers and graphic designers work with a focus on retail.
Decors used in the project