Tactility characterises ZEUS studio and its premium pieces, such as the Big Brother table created by Maurizio Peregalli with Arpa high-quality surfaces.
"The project for Big Brother is born from my personal research. I was looking for a table with an unconventional design: the name comes from George Orwell's novel '1984'. Just as the book presents a near future, with this table I tried to foresee what the ZEUS customers might require: quality products with artistic surfaces that highlight their uniqueness. I think I reached this goal considering that Big Brother is one of our signature products," says Maurizio Peregalli, CEO and creative director of ZEUS studio.
In the same year that Orwell set in his novel by imagining a science-fiction future, though not so far from the needs of real society, Peregalli founded ZEUS together with a group of friends and began producing furniture that still today stands out for the purity and essentiality of its lines.
Photo credits
: ZEUS Milano - Ph.: Enrico Conti - Stylist: Lilli Bacci
Made with Arpa 3294 Rust decor in Flatting finish, the Big Brother table represents to Peregalli "The perfect synthesis of ZEUS style, minimalist and developed with quality materials, through artisan techniques consolidated over the years." The contrast between the copper of the decor and the black of the table's core and structure creates a refined and contemporary design thatcan be combined with ethnic and ancient elements.
"Big Brother was not designed for a particular environment. To me it fits well in large and open spaces as well as in contract contexts. The table also gives great importance to the room in which it is placed, whether it is a living room or a public space with modern or antique furniture, the table adapts perfectly in both cases."
"We have collaborated with Arpa for years as it represents and is able to interpret my artistic thoughts," explains the designer. "We already have other products in our collection with the same finish as Big Brother, such as Minitavolo. With the Lara & Dara coffee table by Ron Arad, we wanted to emphasize the oxidation effect by using a different and very special Arpa décor, 3276 Firecoat in Luna finish. For the future, I expect the creation of other ZEUS products made with Arpa materials, which enrich their surfaces. The tactility is the true value ​​of our brand."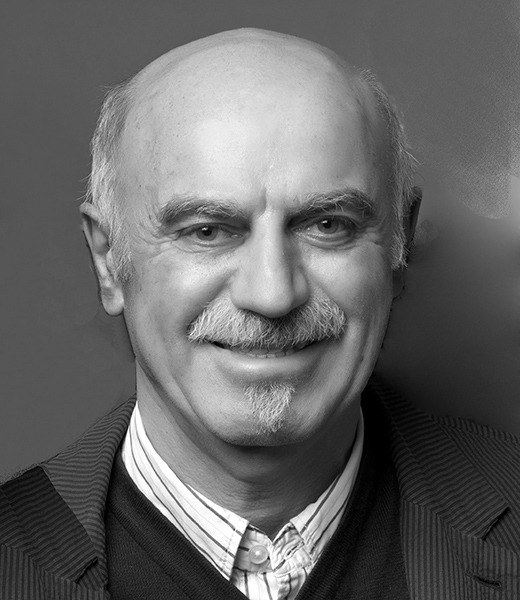 Maurizio Peregalli
Maurizio Peregalli was born in Varese, Italy, in 1951. Since 1984, he is founding partner of ZEUS studio, where he currently holds the role of CEO and creative director. Besides his company, which produces furniture characterised by pure and essential lines, the designer collaborates with big fashion houses to design, engineer and produce their stores around the world. Always passionate about experimentation, he researches for his projects both innovative materials and industrial products to which he gives a second life through unexpected uses. Peregalli is also a promoter of cultural events and exhibitions hosted at the ZEUS showroom in Milan, giving space to emerging talents on the international design and craft scene.
Decors used in the project